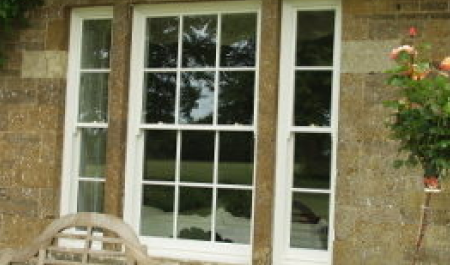 A sash (french for frame) window is a window feature composed of two frames or sashes which slide to open. Most sliding sash windows are double-hung, allowing both sashes to open, and set on a vertical track with one sliding in front of the other, often called a Box Sash Window.
Sash windows are often used in traditional style properties and now they can also be replicated to resemble a sliding sash but actually open as a tilt inward from the bottom of each sash.
There is a choice of styles for modern sash windows, and there are some advatanges to sash windows.
Sash windows are ideal for quickly controlling the airflow and ventilation of a room and property. A cool breeze at the height of summer.
They are very secure because they can be locked in place, slighlty open. This means you can still enjoy the ventilation without worrying too much about burglars. The small glazing panels make it hard to enter with a simple broken pane.
Contact CN Glass today to arrange a quotation. Reach us in the following options.

Norton House, Beaumont Road
Banbury, Oxfordshire OX16 1SD
"*" indicates required fields