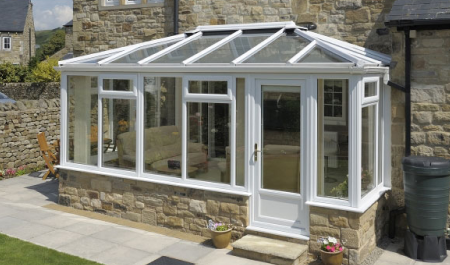 It has been described as the most versatile space in the home – perfect for dining, studying, playing, relaxing or anything you want.
A Conservatory is so versatile that we now have several other names and design styles to describe this improvement to our homes. A Sunroom, an Orangery and a Glazed Extension all add up to a building design that is substantially glazed both to the sides and the roof area.
It lets in the light and warmth of the sun, giving the occupants the sense of being closer to the outdoors yet still shielded from the elements… and of course, a carefully chosen and well-built conservatory adds value to any home. Whatever your reasons for choosing one, the modern conservatory has captured the imagination of the country's homeowners, making it the most popular choice of home extension, not to mention an ever more familiar feature on new houses.
As well as being versatile in use, it also offers many choices of design with a whole range of shapes, styles and materials as well as the option of coloured or woodgrain finishes.
But, as with many things, the range of options means that a little careful thought and planning can help you to make the right choice of a conservatory that fits in with your home and suits the needs of everyone who will be using it.
You And Your Conservatory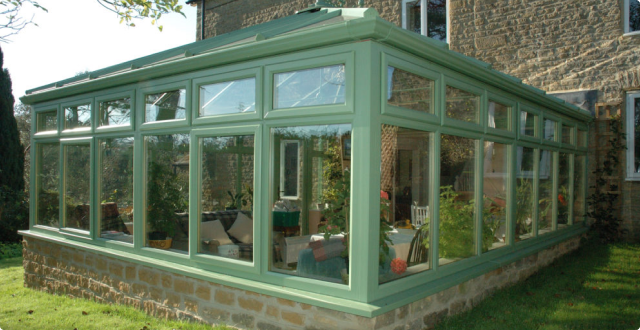 It may seem obvious but the first decision is which part of the house should a conservatory extend from. Appearance, view and available space are factors, of course, but you might also want to consider how much direct sunlight it will receive and in what part of the day. There may also be planning and safety implications, CN Glass will be happy to advise you on these matters.
When you are choosing the size of conservatory, bear in mind you may wish you had more space once you have put it to full use. You can choose from a wide range of materials, not only in the frames but also in the glazing, the roof and any masonry such as dwarf walls. Each material may have benefits and drawbacks for what you have in mind. Cost is important but it is not the only factor.
Also, think about the mood and texture you want to achieve. Some people like the 'outdoor'
feel with tiled floors, patio-type furniture and bare brick or stone for the house wall; others prefer an 'indoor' character with carpeting, soft furnishings and wall coverings.
Don't forget electricity and heating. For all-year use, you may wish to extend the house's central heating,install a separate heater or an underfloor heating system. Similarly, you can have overhead wiring for lights built-in or simply a few wall sockets for a table lamp and other appliances. Ventilation is also important. The need to let in fresh air and avoid condensation must be thought about.

It has been described as the most versatile space in the home – perfect for dining, studying, playing, relaxing or anything you want.Are you a morning or an evening person? Apart from the obvious practicalities of space and access, where you position your conservatory can have a dramatic effect on its character and uses.

A well-designed conservatory can help reduce energy bills, by creating a 'buffer zone' on your home, and so any heat that escapes through the walls where the conservatory fits is used within the conservatory. This buffer effect can also be used to store heat during the day; this can then heat the main building when the conservatory doors are open.
"Since moving into the property seven years ago a conservatory had always been planned but it was only a call from your friends Everest that pushed us to actually do something about it. Being less than impressed with their methods I asked a friend of mine in the building trade if he could recommend anyone and was duly given the name of your company. Having spent an hour discussing the job with Dave, your surveyor and listening to his suggestions I knew that CN Glass was the right company to do the job. When the day came for the job to start Robert and Gary promptly arrived and spent some time with us going through how the job would be done.
I have to say those guys are a credit to your company and I cannot praise them enough. They worked solidly for three weeks, openly enjoyed and had pride in what they were doing, always showed professionalism and skill in all the different aspects of the job and were always approachable with any queries. The end result is that we have a beautiful new room to enjoy for many years to come."
"I would like to thank everyone involved with the construction of my new conservatory and the related modifications to my kitchen.
The whole project was undertaken extremely professionally and I would particularly like to say how pleased I was with the courtesy and consideration afforded by everybody who worked on the project. Several of my neighbours commented that they had never seen a group of people work so hard and relentlessly as your team – even during extreme weather conditions. I could not have put it better myself.
I am so pleased with the conservatory that I would appreciate it if you were able to find time to come and provide a quotation for providing double glazed windows to the rest of my house."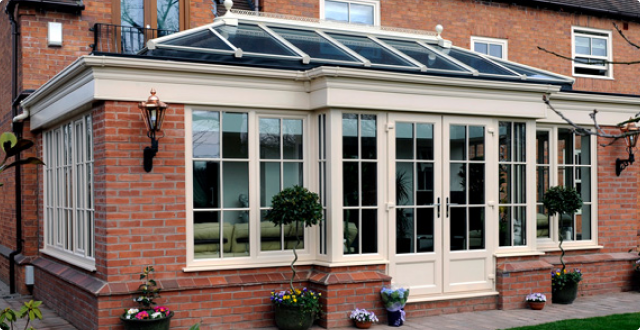 Conservatory Planning Permission
Nowadays, planning permission is increasingly required. CN Glass will be happy to assist you in ascertaining planning permission requirement.
Building Regulations should also be considered and will cover areas such as electrical work, safety and structural stability.
A conservatory is a building extension just like any other, so it needs the same foundations as any building work.
This means it has to be level and effectively damp-proofed and insulated to recognised standards in accordance with Building Regulations. To be stable, it must be dug out to a depth that will vary according to local conditions.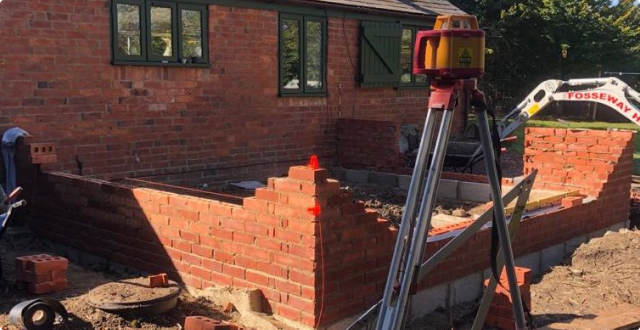 Contact CN Glass today to arrange a quotation. Reach us in the following options.

Norton House, Beaumont Road
Banbury, Oxfordshire OX16 1SD
"*" indicates required fields