Doors come in all shapes and sizes and their position in the property requires us to consider the purpose and use as well as aesthetics, security and performance of the doors.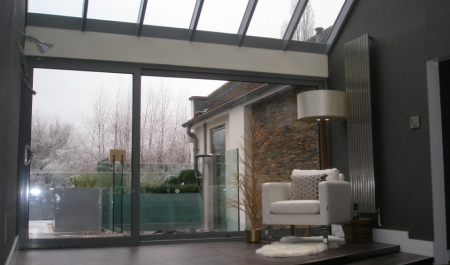 Unlike windows in a property, the front and back doors are used every day therefore they need to be user friendly and robust.
Choosing the material your doors are made of is down to personal choice, it may be you choose one material through-out the property or a mixture, many people choose a product for the front door whilst using another for the larger bi-fold or patio doors.
Your front door should fit in with the overall style of the
architecture and character of the property as well as being secure, highly durable and energy efficient. "It's the main approach to a property, so it's essential to get this element right and make an entrance to be proud of. The choice of material is usually determined by the architecture of the property and of course the cost with Timber and Aluminium at the higher end.
Composite doors are now the most popular choice of entrance door and they fit in well with UPVC windows, you have to get up quite close and feel the surface to distinguish them from a timber door. We install the Solidor range of Composite doors because they are of excellent quality, they come in many styles and colours and they carry the Secure By Design accreditation, they are indeed a good solid door.

Sliding and Folding Doors
Folding or sliding doors will open up a room to the garden and they are often used when extending the property at the rear, forming part of the walls of the building so that they can simply be pushed open when the weather permits. They really do make such a difference to the way we like to live now and they bring in so much more light to the home.

French double doors will suit a traditional or modern style of property and again if they are flanked on either side by a fixed pane or windows they too will allow plenty of light inside.

Frameless Glass doors are often used internally some without frames, just hinges, often used to divide spaces but retaining the open appearance of a room and the flow of a corridor or hallway. Holes and notches are drilled into the glass and edges are polished for the simple door furniture to be fitted.

All of our External doors come equipped with the latest high security anti-bump barrel locks and quality multi-point locking systems for your peace of mind. All doors come complete with three keys as standard with more available on request. Door furniture comes in modern and traditional styles and finishes.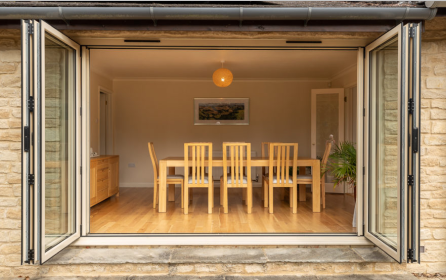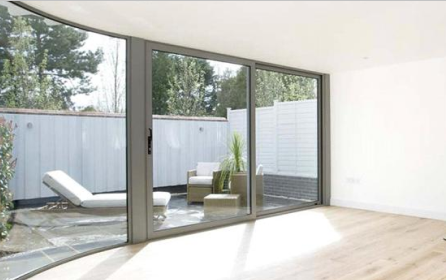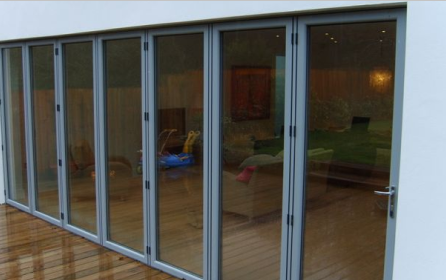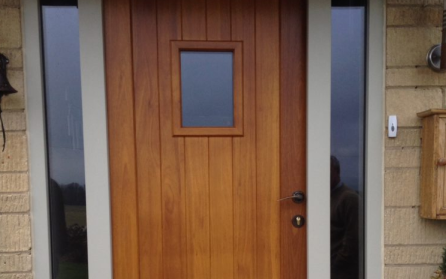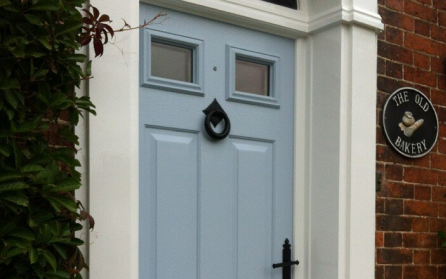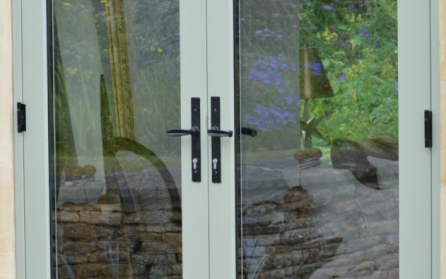 Our Sales and Surveying staff will guide you through the process of choosing the most suitable product to suit your home and lifestyle. They will take you through options on Low Thresholds as well as Locks, Handles and Colour variations. All of our doors are made to measure to fit your Home perfectly.
No matter if you are purchasing a door on its own or as part of a larger project we will try to ensure that you have all the options available to you to make all the right choices, resulting in a door that will bring a smile to your face every time you come home and will certainly bring compliments from visitors congratulating you on your choice of a new door.
We will also advise on the most suitable Glass options for your doors choosing from Decorative Glazing or Security Glazing using Toughened Glass or upgrading to Laminated for better security and Acoustic levels dependent on your requirements.
Of course all our glazing is Energy saving and uses the very latest low-e glass and conforms to EN-1279 as standard.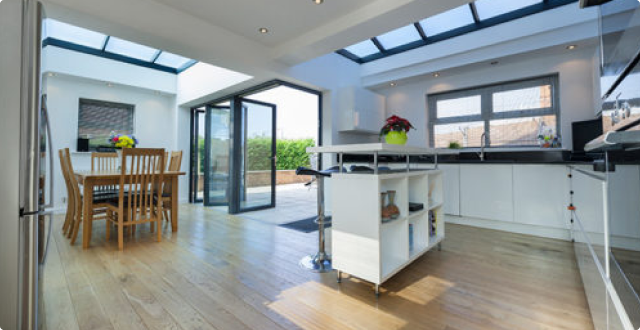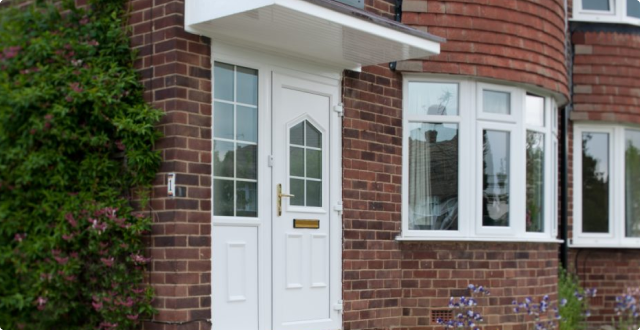 It is comforting to know that when you close your door on the world outside you can relax, and be confident that your door gives a warm welcome to friends, yet provides a formidable barrier to unwanted visitors.
Contact CN Glass today to arrange a quotation. Reach us in the following options.

Norton House, Beaumont Road
Banbury, Oxfordshire OX16 1SD
"*" indicates required fields