Double Glazing for Schools
WE HAVE WORKED ON MANY DOUBLE GLAZING FOR SCHOOLS PROJECTS.
Double glazing for Schools, colleges and university projects that are undertaken by C N Glass range from a simple emergency glass repair right through to the larger-scale installations of windows and doors. Often the work must be completed out of educational term time to reduce unnecessary risks to other people on the site. It is important that we carefully plan the work schedule and efficiently project manage these installations bringing the completed job in on time and on budget, with no problems or issues.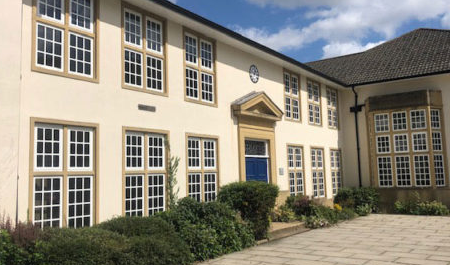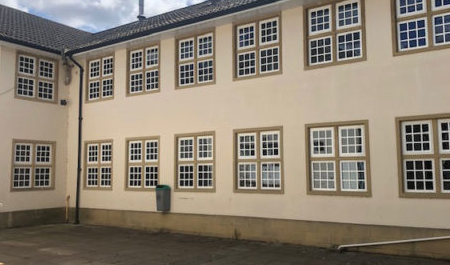 Double Glazing In Schools
We have a firm belief that the right windows and doors can make a considerable difference when it comes to the learning experience both children and adults have. The right double glazing can ensure that students benefit from a safe and peaceful platform, giving them the perfect platform for education. There are a number of key benefits associated with the double glazing service that we provide, which we will explore below…
We have worked hard to ensure that we provide you with one of the safest and most secure solutions on the market. We have a number of different glass solutions for you to choose from. There are a lot of schools out there today, especially older schools, that often do not come up to the safety and security levels that are required. This can leave these schools vulnerable to vandalism, theft, and break-in. We can help you to ensure that the chances of such a scenario are reduced dramatically.
Our friendly team can help
Whether you're looking for regular shaped windows or something a little different
our friendly team can help. Call us 01295 263 364.
Aside from enhancing security and safety, another benefit associated with our double glazing solutions is that they will ensure that you run efficiently both in terms of heat and energy use. Did you know that our school double glazing can reduce heat loss through existing windows by up to 65 per cent? This is beneficial for a number of different reasons. Firstly, it means that you are going to be able to stay in budget. This is important when you consider the fact that most schools have a very tight budget today. Aside from this, schools need to be maintained at the right temperature for learning. Maintaining proper temperature is imperative because it will ensure there is a correct environment for learning, enabling your students to flourish. Not only this but it will reduce additional heating costs because you will not need any secondary heaters or any other forms of heating.
Energy and heat efficiency
Another key benefit is noise reduction! In fact, our solutions can reduce noise levels by as much as 80 per cent. A noise-free classroom environment is essential to make sure that your students have the right environment for learning. The windows and doors that we can install will help to lower distraction for pupils. This is especially the case in older educational institutions.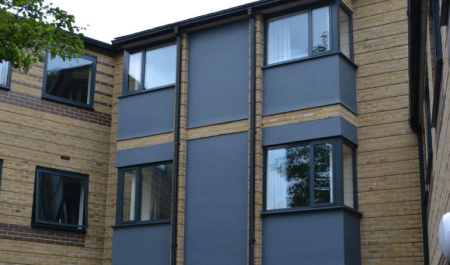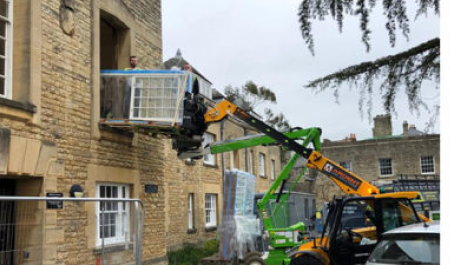 A Company That You Can Trust For School Double Glazing
One thing we definitely recognise is that you cannot afford to leave your double glazing project in the hands of
a company that does not have the necessary experience or qualifications.
Unfortunately, this is a mistake that can lead to serious problems, especially when a contractor fails to complete the project to the required standards.
This can mean a school does not fall in line with the health and safety regulations that are in place. Not only this but there is a serious risk of an accident too! With our experience, and the premium quality products that we use, you can have complete peace of mind that this will never happen.
Through our membership to the Glass and glazing federation we stay up-to-date with all of the latest safety regulations, as well as the latest technology and products that are available in the industry. This ensures that we are always one step ahead of the game, providing you with the best possible products and service at all times.
Some of the glazing for universities and educational institutes we have carried out so far can be seen below.
We have a vast amount of experience in this area, providing glazing in schools and other educational establishments. You can find out more information about some of the work that we have carried out by visiting our Case Studies.
One of the most notable projects we completed was a window replacement at the Merton College Oxford, in Oxfordshire. This conversion demanded a sensitive approach due to the period nature of the building. We have been approved installers of George Barnsdale timber doors and windows for many years now, and we carried out a stylish and effective installation into student accommodation as well as a number of other buildings.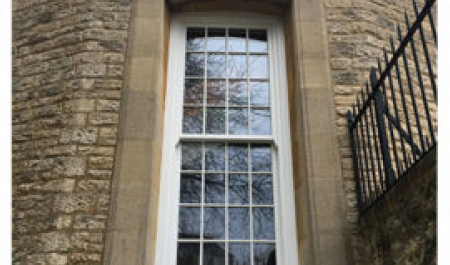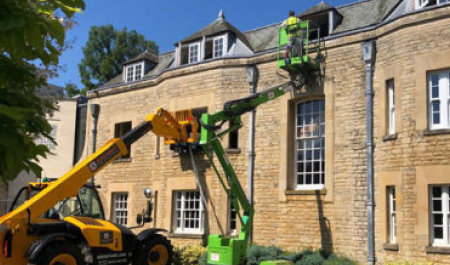 Contact us today for more information about glazing for schools and other educational institutions.
It does not matter whether you are looking for double glazing for colleges, schools, universities, or any other type of educational institution, you can be sure that we will provide you with the premium quality service you are seeking.
If you have any further questions or you would like to benefit from a free, no-obligation quotation, you can call us today on 01295 263 364. Alternatively, send an email to us via our contact form or email by clicking the button below.
We will get back to you as quickly as possible. We look forward to hearing from you and assisting you in any way that we can.
Contact CN Glass today to arrange a quotation. Reach us in the following options.

Norton House, Beaumont Road
Banbury, Oxfordshire OX16 1SD