CN Glass Is Experienced In Working On Historic And Listed Building Restoration Projects And Have A Range Of Suitable Products Available For Your Development.
Here at C N Glass, we understand the importance of windows to any building or renovation project – whether you're starting from scratch or breathing new life into a period property. The latter requires a unique set of considerations and is an area of expertise that our team are proud to excel in.
When embarking on a listed building restoration project, owners and developers are often pulled in two very different directions – the desire to retain the historical integrity of their treasured building or home versus the numerous advantages of adopting the benefits of modern glazing techniques.
CN Glass has extensive experience of providing glazing for historical buildings, with a strong focus on producing carefully crafted solutions to fit your needs and budget. We understand that homeowners seek to preserve the historical look and feel of their properties but appreciate the warmth and sound insulation of modern living!
If you are looking for advice on glazing for historical buildings, don't hesitate to contact our team of experts to discuss your requirements.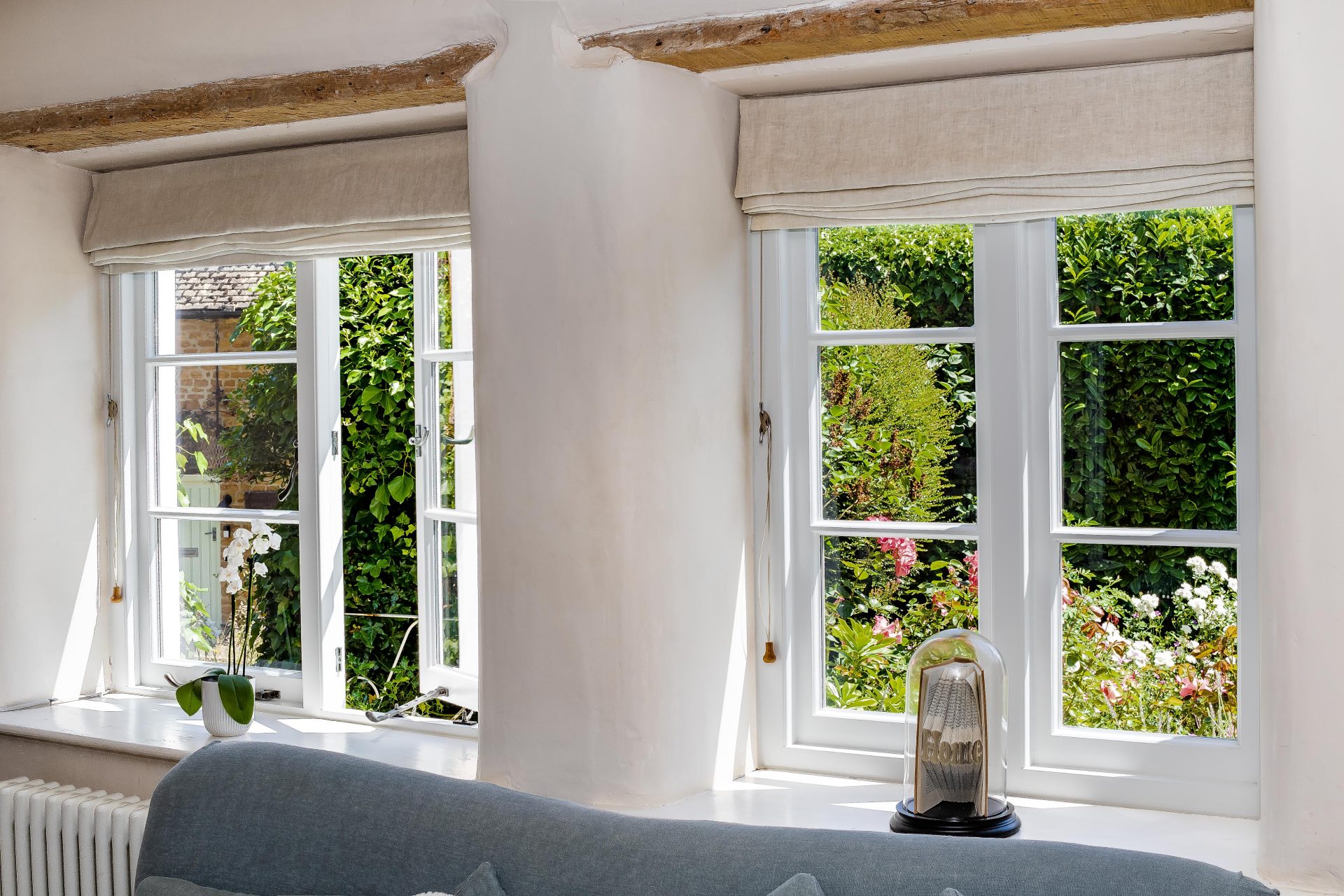 Benefits Of Upgrading The Glazing For Historic Properties
Adding secondary glazing to a listed building has a number of benefits, and if this is a project that you are considering undertaking, you can download an extensive set of guidelines from Historic England to guide you. They offer comprehensive guidance on the principles, risks, materials and methods for upgrading the thermal performance of windows by the addition of secondary glazing while acknowledging the historical provenance of the build.
By installing secondary glazing to your period property you will make it a much more comfortable home. Some listed buildings are exempt from government guidelines on energy efficiency but extensive research has shown heat losses by conduction and radiation through your windows could be reduced by over 60% by using secondary glazing with a low emissivity (Low-E) hard coating facing the outside. Additionally, adding secondary glazing can reduce noise pollution in the property as well.
Our friendly team can help
Whether you're looking for regular shaped windows or something a little different
our friendly team can help. Call us 01295 263 364.
Listed Building Window Restoration By CN Glass
As experienced glaziers of period properties, we manufacture our slim Heritage double glazing units providing the perfect solution when our clients are looking for the insulation and noise protection of standard 28mm double glazing but where building regulations mean that the installation of standard double glazed units wouldn't be in keeping with the property's aesthetics.
Our C N Slim Heritage Units are intended to minimise the appearance of the double glazing so when viewed from a distance your windows still appear to be single glazed windows, as they can sometimes be incorporated into the original joinery where the frame rebate allows for seamless integration. We love using these units because:
They are available from 11mm depth
Have sightlines of 8.5mm
Use Planitherm Low E Glass for a warmer house in winter and cooler in summer
Use restoration glass
Use toughened glass
Fill the cavity with an inert gas for improved acoustic performance
Boast low U-Values
Vacuum Insulated Glass also available
You can see examples of our Secondary Double Glazing and C N Slim Heritage Double Glazed Units by visiting our showroom and speaking to our experts about whether they're right for your property.
Contact CN Glass today to arrange a quotation. Reach us in the following options.

Norton House, Beaumont Road
Banbury, Oxfordshire OX16 1SD
"*" indicates required fields