Commercial glazing for Main Contractors, Architects, and Shop Fitting Businesses
CN Glass are a commercial glazing company where you'll find a comprehensive range of commercial glass and glazed products. Double Glazing window systems, doors and glass roofing products and a friendly and flexible way of doing business.
It's a difference that our customers and their clients like to work with.
Often the commercial glass projects we are tasked with are refurbishment or redevelopment of a commercial property where specialist glazing techniques and equipment are required.
In our factory workshop, we cut and toughen commercial-grade glass.
Glass is processed for shapes, cutouts and polished edges. Our automated assembly line produces sealed glass units for commercial supply only or supply and installation by our teams of glaziers.
In Our Commercial Glazier Factory Workshop:
Glass Toughening
Sealed Glass Units
Laminated Glass
Fire Resistant Glass
Acoustic Glass
Water Resistant Glass
Mirror Glass
Privacy Glass
Commercial Glazing Supply
Distribution of commercial glass is by our own fleet of purpose made glass carrier vans and trucks.
All commercial experienced glaziers and installers are directly employed by us and hold CSCS skilled worker cards and carry licences appropriate for using glass lifting equipment and working at height.
Our friendly team can help
Whether you're looking for regular shaped windows or something a little different
our friendly team can help. Call us 01295 263 364.
Commercial Glazing Projects
Some examples of our commercial business glazing projects; Glazing for Shopfronts, Warehouse Window Replacements, Glazing for Factories and Offices, School Window Replacements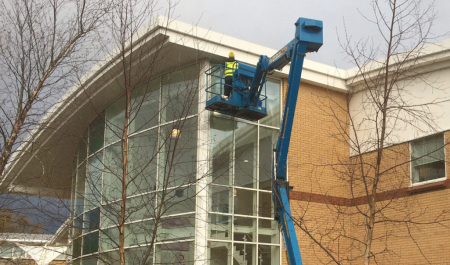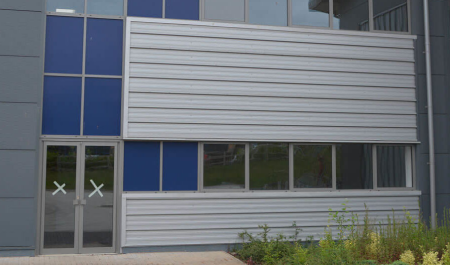 All commercial glazing projects are risk assessed and project managed with close contact maintained at all times with the main contractor.
You'll find an individual, personal and flexible approach, which focuses on finding the best workable solution. At CN Glass we aim to make your life easier by providing the experience, knowledge and the service you need when you need it.
We take our business and our responsibilities very seriously, but we want our customers to enjoy doing business with us.
Our vision is to become well known as a supplier and installer of superior quality glass products with excellent customer service, care for the environment and value for money, with a personal, flexible and different approach to doing business.
Single glass installation / Hack outs
Commercial Double and Triple Glazed units
Oversize Glass Installations Including Specialist Lifting Equipment
Heritage/ Traditional Glazing
Replacement Shop Front Windows
Fire Glass Glazing
Glass Balustrades
Glass Partitioning and Screens
Structural Frameless Glass
Splashbacks
Replacement Commercial Windows and Doors
New replacement roof glazing to Aluminium Roof Bars – Main Contractor Stepnells Ltd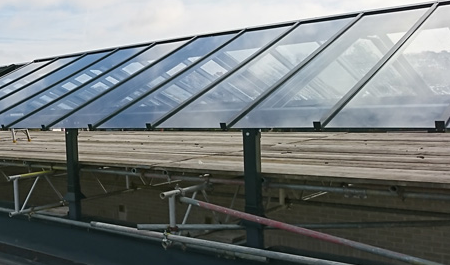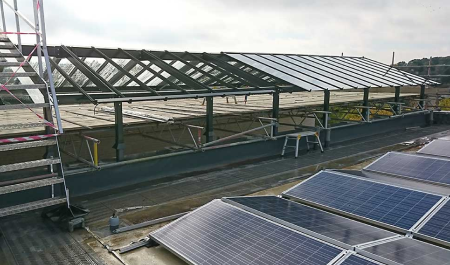 Aston Pottery – Supplied & installed new glass shop fronts and glazed walkway into Aluminium frames working directly for the customer with their new build project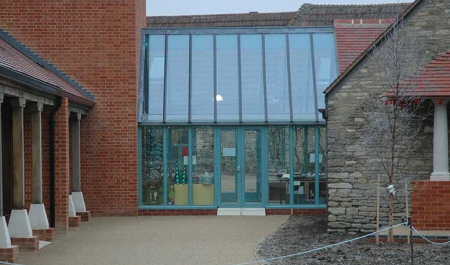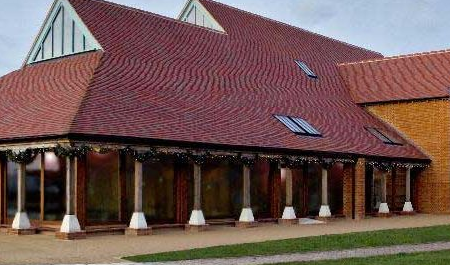 Magdalen College Oxford – Replacement school windows to accommodation building- Main contractor E W Beard Ltd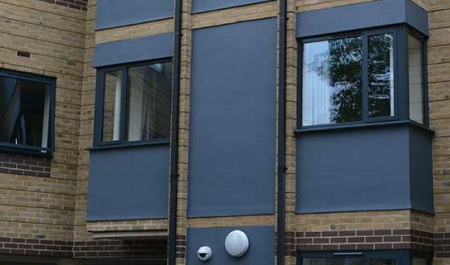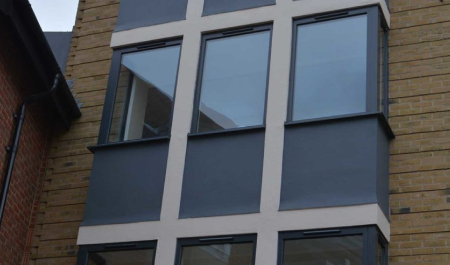 Contact CN Glass today to arrange a quotation. Reach us in the following options.

Norton House, Beaumont Road
Banbury, Oxfordshire OX16 1SD
"*" indicates required fields