CN Glass are authorised suppliers and installers of Solidor Composite Doors
Solidor Composite Doors – Made In Britain
Put simply, Solidor make the very finest composite doors in the market today, packed with features and market firsts that aren't available on any other door on the market. Unique colours, exclusive high security hardware and beautiful features are just some of the reasons why CN Glass have teamed up with Solidor.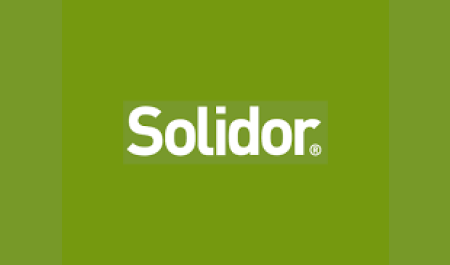 We're truly proud of our pedigree as British manufacturers of composite doors at a time when the vast majority of other composite doors are imported as cheap slabs from the Far East.
They also contain harmful foam, unlike our solid hardwood doors, which are far better for the environment, fully recyclable and are from fully sustainable sources.
The Making of Solidor Composite Doors
Solid Timber Core Construction
Solidor offer the UK's finest range of solid timber-core composite doors, which boasts unrivalled levels of security, energy efficiency and beauty.
The door frame is manufactured with Werbar Energy Efficient Reinforcing. As well as providing superior thermal performance Werbar is also super environmentally-friendly and out performs steel and aluminium when it comes to screw retention.
All Solidor products comfortably exceed the latest Building Regulations for energy efficiency and also include specialist glass as standard which helps reduce the overall U-values in the doors.
Fully manufactured in the UK
Thermally efficient solid timber core and PVCu door frame
Robust through colour thermo plastic skins.
Energy efficient glass units are standard
Recyclable door frame and door leaf
100% lead free materials
Our friendly team can help
Whether you're looking for regular shaped windows or something a little different
our friendly team can help. Call us 01295 263 364.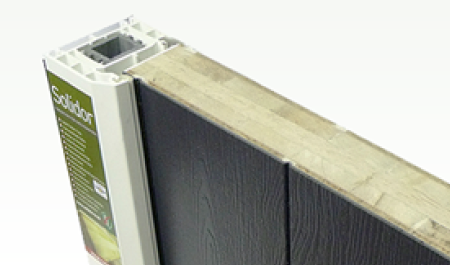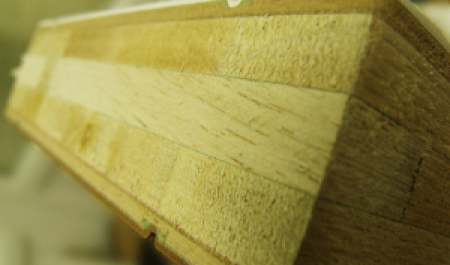 An Amazing Range Of Colours
With hundreds of designs, 18 colours inside and out and an unsurpassed range of handles and accessories.Solidor can offer 256 door colour combinations through the option of 18 colours on either side. These range from contemporary colours to luxurious and life like woodgrains.
Solidor can also offer both a chamfered and a sculptured door frame and these are also available in 18 colour combinations. We believe that you should only be limited by your imagination when it comes to a beautiful composite door.
18 colours inside and out
Unique 48mm solid core door
Chamfered or sculptured door frames
Exclusive door furniture
The most secure locking system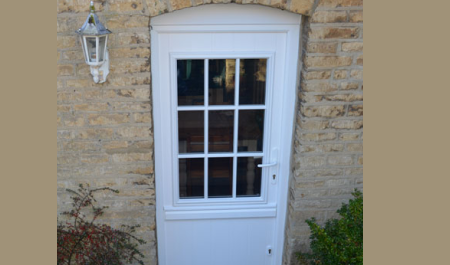 A fine selection of beautiful accessories to perfectly complement your choice of door. Whether modern or traditional you will find an accessory to really make your door stand out.
Door Knockers, Letterplates, Hinges, Handles, Thresholds, Ironmongery.
Download the Solidor Brochure
The doors are also highly secure, thanks to our unique Avantis lock which carries the industry's largest dead bolt. Solidor also offer other high security locking mechanisms for French Doors, stable doors and have just launched the latest AV2 lock, which replicates the appearance of a traditional key operated rim locks on period doors, yet features high security multi-point locking.
Highest Standard of cylinder
Avantis Security Cylinder Guard
Key Operated Multi- point Locking (No Door Handle)
Heritage automatic slam shut lock
Winkhaus AV2B lock
ProSecure High Security Door Handle
Control at your fingertips Access and protect your property without a key (Remote Control)
Keyless Digital Lock (No keys – uses a pin number)
Avantis Multi-point locking
Supreme Security Accreditations
The largest Deadbolt in the UK with the smoothest operation on the market
Our guarantee is overwhelmingly comprehensive and is impressive like our unique and beautiful doors. We use only the finest materials, hardware and accessories on our doors, so we know every door that we manufacture will look wonderful for many years. To keep your door looking at its best simply wipe down the door with a soft, damp, lint free cloth using mild, warm soapy water.
You should also help to keep your door furniture looking fantastic by polishing the handle and letter plate with a regular furniture polish or similar once a month. Finally lubricate the working parts of the locking mechanism once a year.
Our doors and door frames, along with the glass, come with a 10 year guarantee, our high security locking systems offer a 10 year guarantee, while our Prolinea letter plates and handles carry a full 2 year guarantee. In addition, our Rim latches and door knockers carry a 12 month guarantee.
Overall, we offer some of the most comprehensive guarantees in the door market. It's also impressive to note that our product testing has shown that our doors have a life expectancy in excess of 25 years.
Contact CN Glass today to arrange a quotation. Reach us in the following options.

Norton House, Beaumont Road
Banbury, Oxfordshire OX16 1SD
"*" indicates required fields