Smart Aluminium Designer Doors Bring Peace of Mind with the Most Secure Entrance Doors.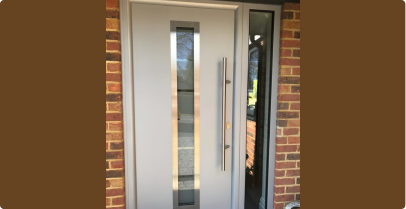 Smart designer doors bring peace of mind with the most secure Entrance doors. Traditional designs or Contemporary and chic styles there will be a door to suit every home or commercial property.
Aluminium Entrance doors are fully insulated and have a polyamide thermal barrier providing enhanced performance and energy efficiency with an integrated weather bar for additional protection against the wind and rain.
Elegant Aluminium frame profiles are designed to provide both strength and durability giving a structurally robust construction that requires minimal maintenance and delivers outstanding performance over a lifetime of use.
High quality 10 point locking mechanism provides outstanding security tested to PAS 24:2016 standards.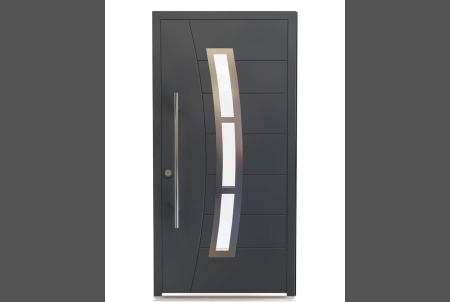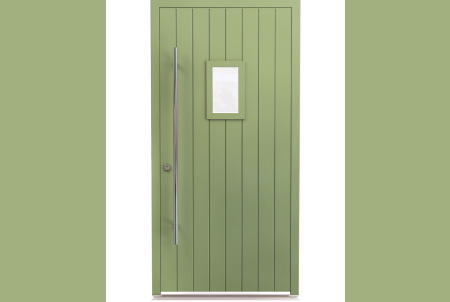 The Smart Aluminium research and development team has spent a great deal of time to make sure that the entrance door range delivers everything you need in terms of style, security, performance and quality.
In developing the new Designer Doors range, your safety and peace of mind have been at the heart of all the design decisions. Smart Aluminium have specified the best materials and selected only the highest quality fittings to ensure that your new door provides a high level of security. Here are some of the features that are incorporated into each Designer Door.
10-point locking for high security.
Hardened stainless steel and picking protection pins provide tamper-protection.
Upper and lower locking pins shaped conically for efficient closure.
Our laser-cut key profile system prevents
the use of any unauthorized keys.
Horizontal key has a cross groove in the core which can only align with the 10-point spring-loaded pin pairs within the lock.
Hidden hinge protectors provide robust security against external impacts.
ISEO R7 cylinder, anti-bumping and placed
60 mm away from the frame: high security
and easy opening.
Adjustable hinges and lock.
Successfully tested to PAS 24:2016 Enhanced Security Performance.
Our friendly team can help
Whether you're looking for regular shaped windows or something a little different
our friendly team can help. Call us 01295 263 364.
Providing the perfect complement to the existing Smart aluminium door selection the Designer Door Panels have been developed particularly with modern, contemporary homes in mind, their elegant lines providing the perfect design statement both for houses and apartments. Delivering a great combination of low-maintenance and durability, the new Designer Door Panels have been engineered to provide long-life, robust performance.
Available in nine panel designs, three thicknesses, two sizes and seven standard colour options, each panel is manufactured by the specialist Smart fabrication team, guaranteeing complete quality assurance throughout the manufacturing process – from production and finishing right through to delivery. Every panel receives a full, final quality inspection before it leaves the factory.
Contact CN Glass today to arrange a quotation. Reach us in the following options.

Norton House, Beaumont Road
Banbury, Oxfordshire OX16 1SD
"*" indicates required fields