The choice of designs is infinite, but nearly all are based on a few fundamental styles.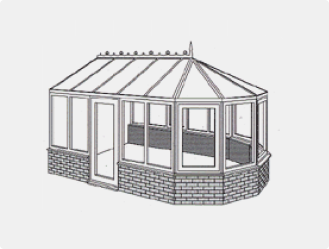 This has a ridged roof and a multi-faceted end wall creating a rounded effect.
P-Shape, L-Shape, T-Shape, U-Shape
Combine any of the above and the choices take on a massive scope.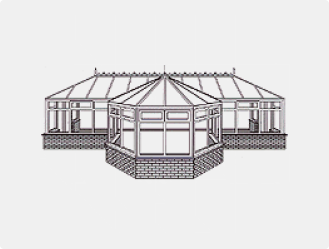 You can also choose the bespoke option and create a truly individual design.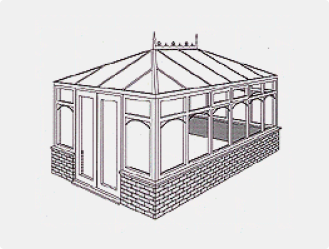 Here a ridged roof is combined with a rectangular base, giving the classical feel of the Victorian but with greater use of space.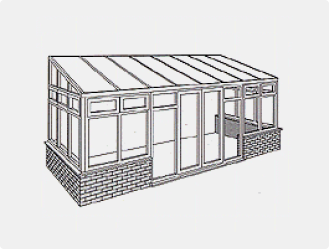 Also sometimes known as Mediterranean or sun-room, this is the simplest design, with a single-sloped roof and usually the longer wall adjoining the house. It is also a useful style for fitting into a corner.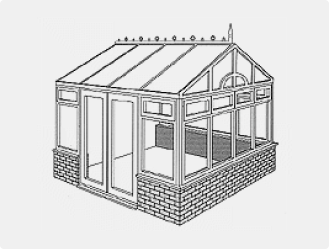 The ridged roof meets a gabled end, resulting in very clean lines that suit many modern homes.
Our friendly team can help
Whether you're looking for regular shaped windows or something a little different
our friendly team can help. Call us 01295 263 364.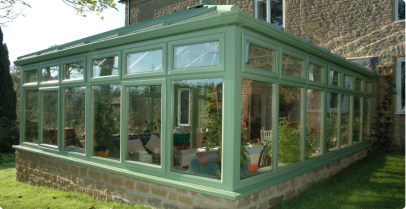 You can take the glass panels right to ground level or you can build low walls for the framed glass to sit on. For a Sunroom or Orangery design the corners of the building could be built to full height and have a glazed lantern roof system, it all depends on how elaborate, traditional or contemporary you want your conservatory to be.
A fully built and glazed extension can have large glass windows and doors with glass roof panels and lanterns built into the roof areas to provide a beautifully bright and sunny room.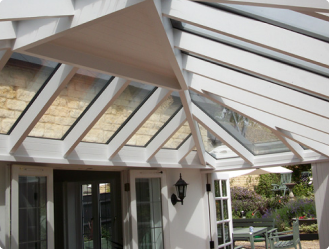 Roof Design for Bespoke Shape Conservatory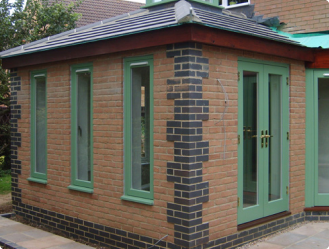 Glazed Extension with interesting-feature-roof lantern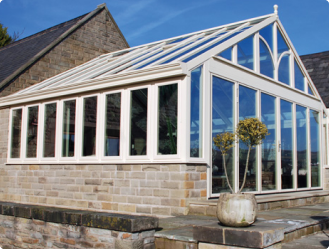 There are three main choices of frame materials.

This material incorporates thermal breaks for enhanced heat insulation, is a popular choice and is now available in a range of colours and finishes.

This is the most popular frame material with its long life expectancy and minimal maintenance, especially as nowadays a range of woodgrain-effect finishes combine the authentic look of wood with all the toughness of PVC-U.

A natural choice for people who like the real thing. Modern timber conservatories incorporate aluminium roof cappings to reduce maintenance.
Contact CN Glass today to arrange a quotation. Reach us in the following options.

Norton House, Beaumont Road
Banbury, Oxfordshire OX16 1SD
"*" indicates required fields