Are You a Morning or an Evening Person?
It has been described as the most versatile space in the home – perfect for dining, studying, playing, relaxing or anything you want.Are you a morning or an evening person? Apart from the obvious practicalities of space and access, where you position your conservatory can have a dramatic effect on its character and uses.

Catches only angled sun at the beginning and end of the day — and none in winter months — so it will keep cool in summer but may need plenty of heating the rest of the time.

This will catch the morning light and warm up quickly in the early sun but will not overheat in the middle of the day or evening.

Best suited to the most dedicated sun worshippers but be careful! 'With direct sun through the hottest part of the day, ventilation is a must and blinds are worth considering too.

This is definitely for dinner and sunset lovers, picking up the sun from late afternoon onwards. Plants love it too.
Our friendly team can help
Whether you're looking for regular shaped windows or something a little different
our friendly team can help. Call us 01295 263 364.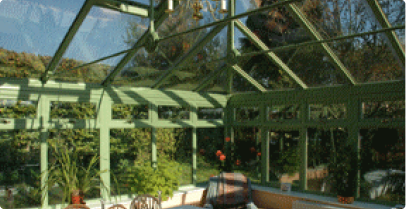 You will also need ventilation on sunny but chilly days when condensation can be a problem, especially if you have a solid floor such as tiles on concrete. In extreme cases, it can also cause warping of wood floors and mildew on wall coverings.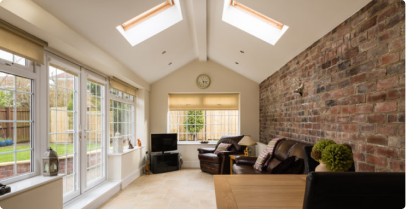 Blinds can help to minimise overheating through sunshine. They can also reduce fading of furniture and decor, keep plants from dehydrating and give you extra privacy. Many styles, including venetian, are readily available, some specially designed to fit roof panes.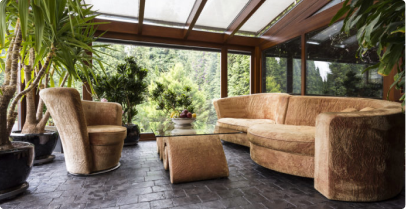 Most plants love conservatories; they bring colour and life to any space and of course help to keep the air fresh. Some plants need lots of sun but others need partial or total shade.
Just read the label when choosing houseplants for the conservatory or ask expert advice.
Also remember, if you are not planning to use the conservatory much in the colder months, it is a useful space for over-wintering tender pot plants from the garden or patio.
Contact CN Glass today to arrange a quotation. Reach us in the following options.

Norton House, Beaumont Road
Banbury, Oxfordshire OX16 1SD
"*" indicates required fields