Innovative Glass for Heritage Windows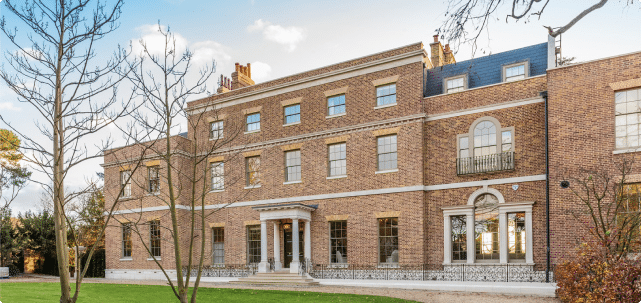 With the look of single glazing but the performance of triple glazing, LandVac Heritage Vacuum Glazing is the perfect glazing substitute for heritage restoration projects and conservation areas.
Our friendly team can help
Whether you're looking for regular shaped windows or something a little different
our friendly team can help. Call us 01295 263 364.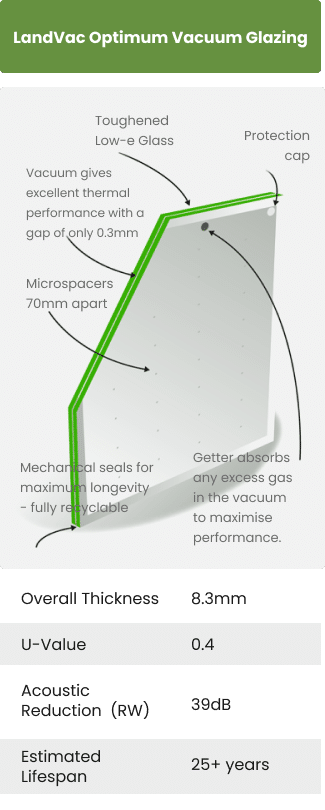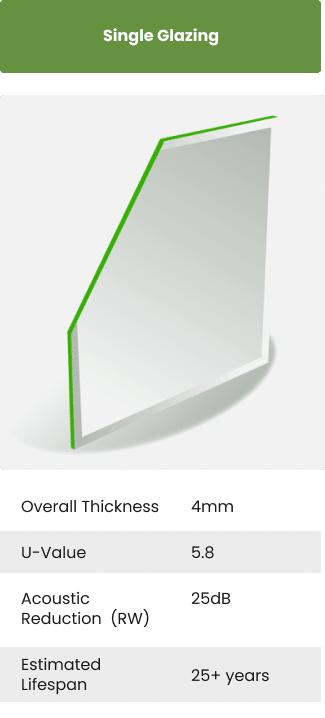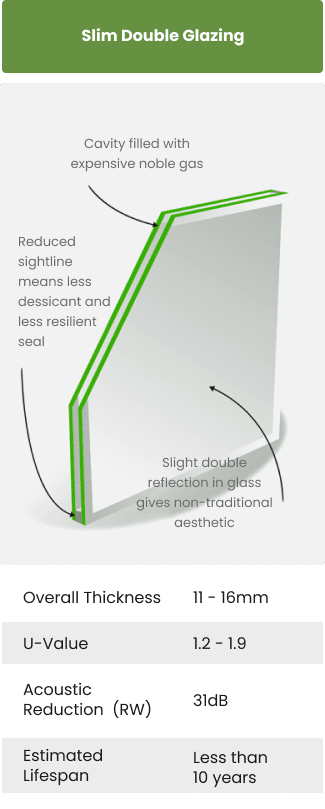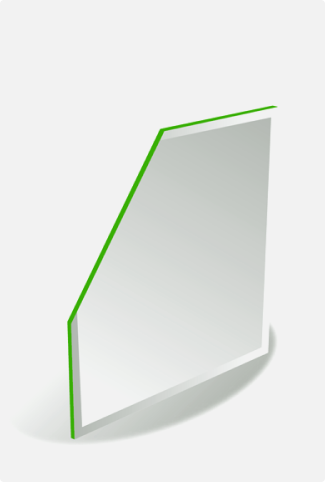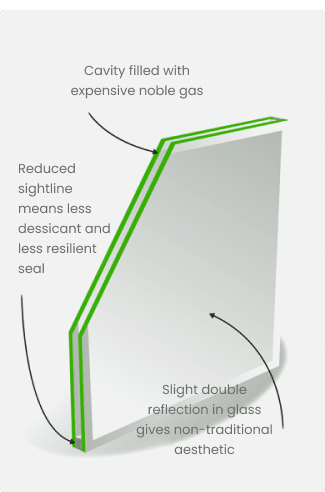 LandVac Optimum
Vacuum Glazing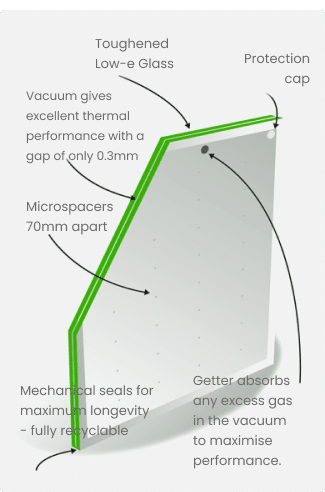 LandVac is available in a variety of shapes. Here are just a few examples to inspire your project:



Width to Height maximum ratio 1:6 for 8.3mm. Bigger than that and it will be 10.3mm. Any shape with a right angle and single point of radius. Isosolese triangles or right angled triangles with a hypotenuse greater that 370mm.
CAD drawings must be supplied for any shape orders.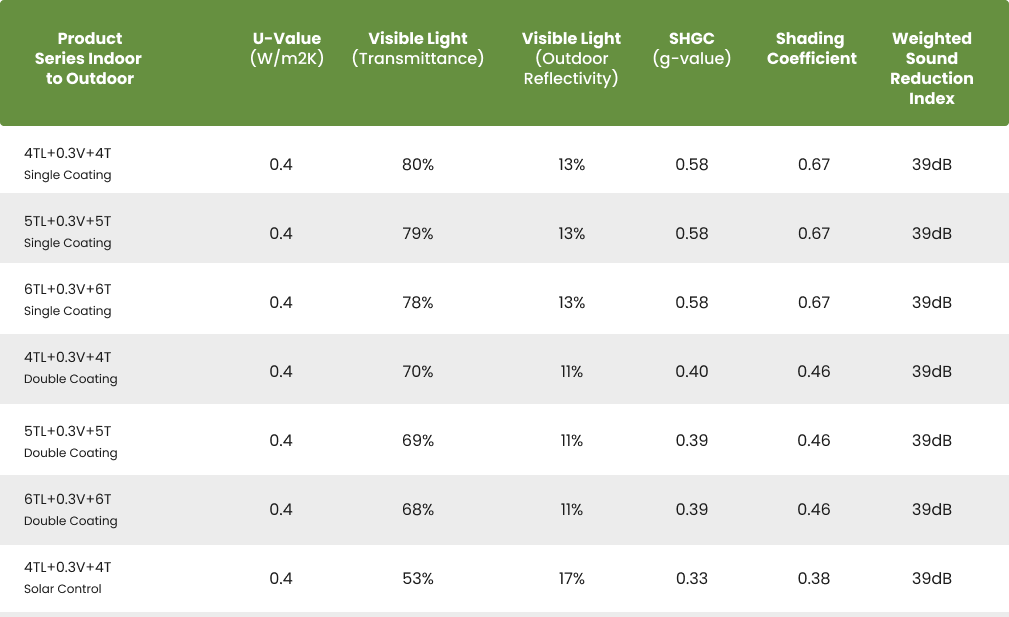 General Criteria and Specification Notes
Maximum Unit Size 1500mm x 2500mm
Minimum Unit Size 300mm x 300mm. Please note that minimum unit size for pricing is 0.3m2.
All LandVac Glass is toughened and has been certified to BS12150-1.
U-value certified using hot box testing at IFT Rosenheim on 9.3 unit.
More on Vacuum Glazing
Contact CN Glass today to arrange a quotation. Reach us in the following options.

Norton House, Beaumont Road
Banbury, Oxfordshire OX16 1SD
"*" indicates required fields